Accept the unexpected: Message requests are now available in Signal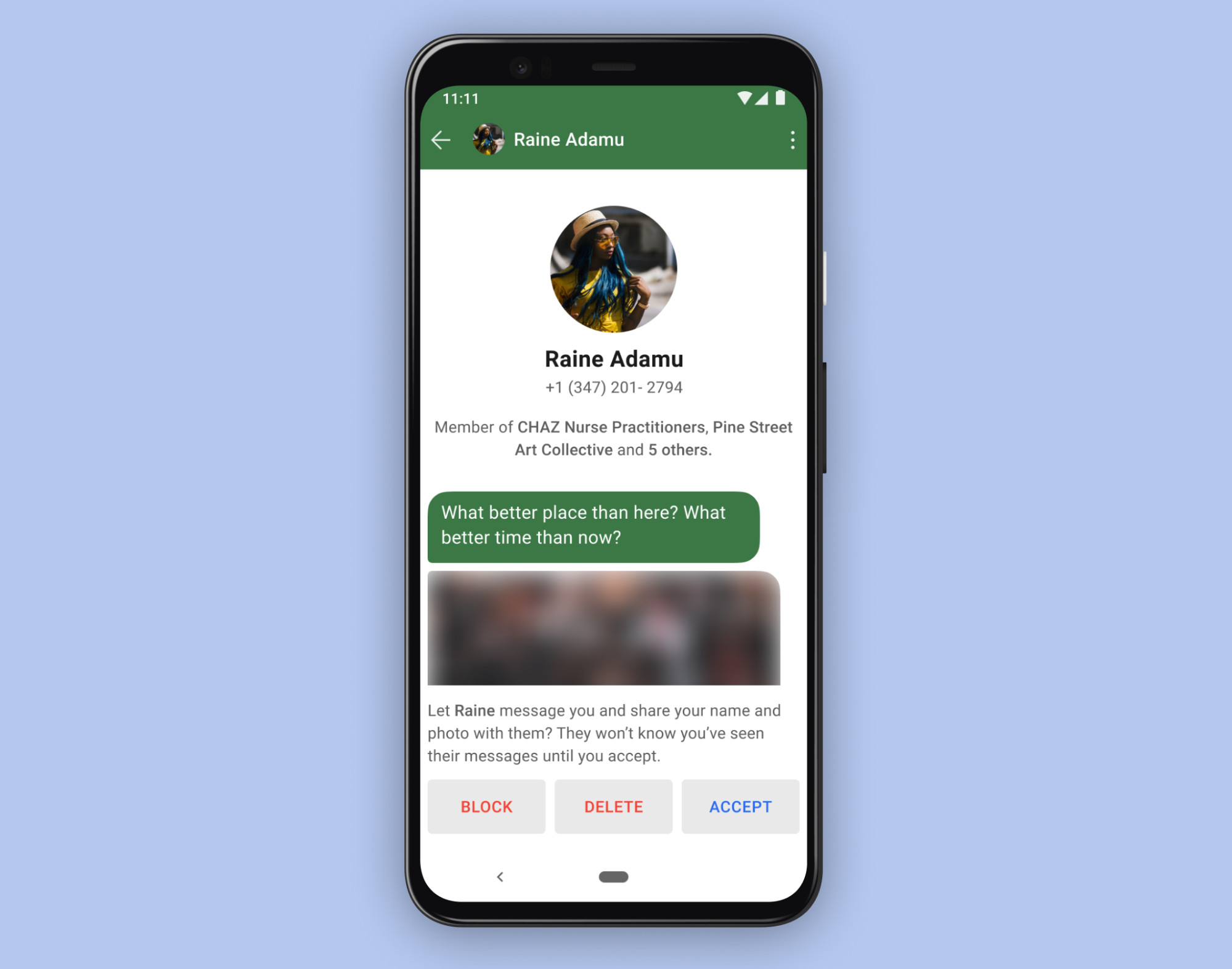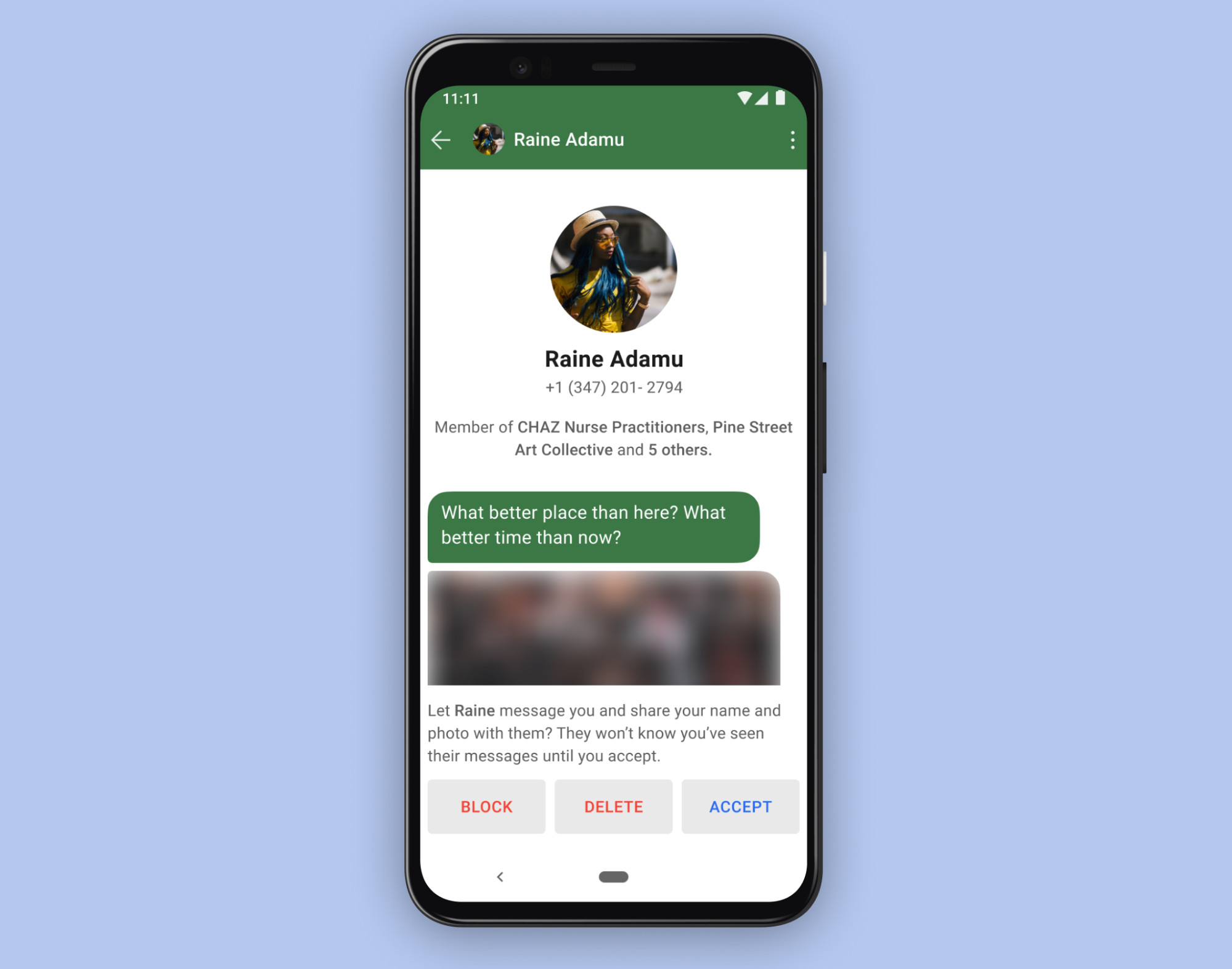 The number of people who join Signal every day is still growing at a record pace. With so many new conversations getting started, we've heard from a lot of users that they'd like more control over how they begin.
With message requests, when someone who isn't in your contacts starts a new chat with you or adds you to a group, you can quickly see more info before accepting the request, deleting it, or blocking the conversation.